Dental Care St Paul MN | What Is A Dental Crown and Why You May Need It
Has your dentist in St Paul recommended you get a dental crown? Or, are you searching for options before consulting a dentist? These are a general overview of a dental crown and why you may need to talk to your Dental Care St Paul MN. For detailed information about dental crowns, consult with your dentist whether it is a good choice for your dental needs and if you are looking for different options, which would best suit you.
Dental Care St Paul MN | What Is A Dental Crown?
A dental crown is like a cap that covers the tooth. It is placed on the tooth to restore your tooth to its shape, size, appearance, and strength. The dental crown is cemented into the tooth and covers the entire tooth that is visible above the gum line. Once you have a dental crown placed, it doesn't require any special care, however, it doesn't guarantee prevention of decay and gum disease. Keep following good oral hygiene habits to keep the tooth and the rest of your teeth healthy and clean.
Dental crowns can be costly depending on which crown you get and country/region you live in. However, there are low-cost dental crowns provided by some dental clinics. In the U.S., dental crowns will cost on average $800-$3,000 per tooth. Insurances usually cover a portion of that cost. Check with your dental insurance company to confirm how much you would be paying out of pocket. They typically last 5-15 years depending on the type of crown and the wear-and-tear of the crown. By taking good care of your dental hygiene and restraining from bad mouth habits such as grinding your teeth, the crown should last long.
Dental Care St Paul MN | Types of Dental Crowns
There are temporary dental crowns and permanent dental crowns. Temporary crowns are usually placed in the meantime until the permanent dental crown is available. This is because temporary crowns can be made in the dental office with stainless steel or acrylic-based material. Permanent crowns need to be constructed in a dental lab. Another version of dental crowns are onlays and 3/4 crowns. These don't cover as much of the tooth as the dental crown does.
The different types of dental crowns are:
Stainless Steel – mainly used as temporary crown and for children
All-resin – less expensive than other types of crowns but prone to more fractures and wears down over time
All-ceramic/All-porcelain – suitable for those who are allergic to metals and provides a more natural color match
Metals – contains alloys with high content of gold or platinum. Strongest crown as it sustains biting and chewing forces and lasts the longest
Porcelain-fused-metal – best for front or back teeth where the metal can support strength and can be color-matched but can wear down easily compared to metals and all-resin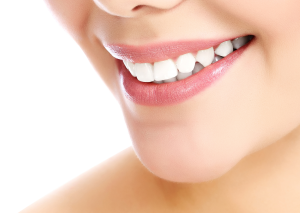 Dental Care St Paul MN | Reasons To Get A Dental Crown
There are many reasons why you may need dental crowns. For children with primary or baby teeth, dental crowns are usually used temporarily to preserve your tooth if they are at high risk of tooth decay, especially if it is difficult for them to keep up with dental hygiene. It can also be used for a tooth that has already been damaged by tooth decay and can't be filled, or in other instances, to decrease the frequency of anesthesia needed for the child for the required proper dental care.
Reasons adults would need dental crowns are:
Protect a weak tooth from breakage
Hold a broken tooth or cracked tooth together
Restore tooth that is worn down
Hold a dental bridge in place
Cover a dental implant
Cover and support a tooth with a large filling
Cover severely discolored teeth or other cosmetic modifications
---
Dental Care St Paul MN | Clear Lakes Dental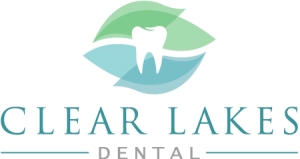 Clear Lakes Dental is your local dental clinic in St Paul MN with 3 locations in Downtown St Paul (PHA Building), Central Midway Building, and Rice Street. We are dedicated to providing our community with the best dental care services to enhance your overall oral health. Clear Lakes Dental works to provide a comforting environment for its patients to have peace of mind while in our care. Our goal is to help you achieve the cosmetic results you desire while providing the tools you need to maintain your oral health. We offer low cost dental services in St Paul MN from restorative care to preventative care, and we accept a range of dental insurance options to cover all your dental health services!
Dental Care St Paul MN | Dental Care Services
Clear Lakes Dental offers a range of comprehensive dental care services to patients of all ages in the following dental services: Composite Restoration, Dental Bridges, Dental Crowns, Dentures, Emergency Dentist, Preventative Dentistry, Saturday Dentist, and Teeth Extraction. Call us today at one of our St Paul MN locations or send us an email to schedule a consultation.
Dental Care St Paul MN
| Emergency Dentist Service Locations
We provide and service low-cost dental care and emergency dentistry in the following areas:
St Paul | West St Paul | North St Paul | South St Paul | Minneapolis | Maplewood | Roseville | Vadnais Heights | Little Canada | Shoreview | Eagan | Inver Grove Heights | Mendota | Mendota Heights | Woodbury | Oakdale | Falcon Heights | Lauderdale | Lilydale | St Anthony | Arden Hills | White Bear Lake | New Brighton
Dental Care St Paul MN Dental Care St Paul MN Dental Care St Paul MN Dental Care St Paul MN