Emergency Dentist St Paul MN | What Your Toothache Is Telling You
Emergency Dentist St Paul MN | Causes Of a Toothache
Are you dealing with unbearable pain in your tooth? Visit your Emergency Dentist St Paul MN. A toothache or sore tooth is one of the worst pains as the pulp is made up of a bundle of nerves and blood vessels. Pain in your tooth is due to blood no longer being pumped to the pulp. This usually means you have a dead tooth or a damaged tooth. A damaged tooth can usually be fixed with a simple dental cosmetic procedure like a dental crown. Once you have a dead tooth, it usually requires a more difficult procedure like a root canal or tooth extraction. Here are some of the causes and treatment for your toothache.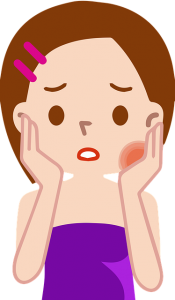 If you have nerve pain in your tooth, it is due to two types of sensitivity: pulpal sensitivity or dentinal sensitivity. Pulpal sensitivity affects only one of your tooth in the pulp. This is a result of a damaged tooth, tooth filling, or pressure from clenching or grinding teeth. Causes of a damaged tooth include:
wear-down
cavities
tooth decay
broken or chipped tooth from trauma
oral hygiene
Dentinal sensitivity is widespread sensitivity among your teeth. This nerve pain is caused by eroded tooth enamel where external stimuli can reach the nerves of your teeth. Causes for tooth erosion can be:
hard brushing
use of harsh teeth whitening products
untreated cavities
receding gums
gum surgery
Avoid a damaged tooth by maintaining healthy teeth and gums with oral hygiene best practices. If you play sports, wear a mouthguard to help protect your mouth and teeth. On top of that, wear a mouthguard if your teeth grind, especially while sleeping. Grinding your teeth cannot always be helped when you are unconsciously doing it. Prevent chipped and cracked teeth by eating softer foods. Avoid using your teeth in opening packaging and containers. Your teeth can become eroded when you eat too many acidic foods as well. Take care of your teeth and gums to prevent a toothache from a damaged tooth.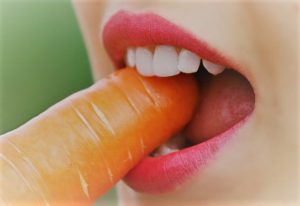 Emergency Dentist St Paul MN | Treatments For a Toothache
Having a toothache is never pleasant. You can treat your toothache with toothache home remedies while you wait to see an emergency dentist for your pain. While you wait for your dental exam, use over-the-counter ibuprofen to lessen toothache pain. It has anti-inflammatory properties as tooth pain is caused by swelling. Other natural toothache remedies are salt-water rinse, cold compress, and peppermint tea bags. For a salt-water rinse, mix 1/2 teaspoon in 8oz warm water. Swish it in your mouth for a few minutes to reduce inflammation. Cold compress the pain with an ice pack on your cheek. This helps to ease toothache pain. Peppermint tea bags are also useful in treating your toothache to numb the pain and soothe sensitivity. Let a used tea bag cool down and apply it to the affected area. You can alternatively use it as a cold compress by putting it in the freezer for a few minutes as well.
For your emergency dentist visit, your dentist will do an dental exam and/or dental x-ray to identify the issue of your toothache. Your dentist will recommend one of these common treatments for your damaged or dead tooth depending on the case: a dental crown, tooth filling, extraction/removal, or root canal. Consult with your local St Paul dentist the best option for your situation. Check for dental care insurance options and affordability for your tooth treatment if that is a concern.
---
Emergency Dentist St Paul MN | Clear Lakes Dental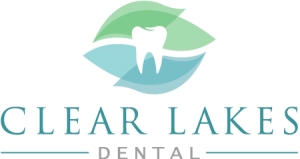 Clear Lakes Dental is your local dental clinic in St Paul MN with 3 locations in Downtown St Paul (PHA Building), Central Midway Building, and Rice Street. We are dedicated to providing our community with the best dental care services to enhance your overall oral health. Clear Lakes Dental works to provide a comforting environment for its patients to have peace of mind while in our care. Our goal is to help you achieve the cosmetic results you desire while providing the tools you need to maintain your oral health. We offer low cost dental services in St Paul MN from restorative care to preventative care, and we accept a range of dental insurance options to cover all your dental health services!
Emergency Dentist St Paul MN | Dental Care Services
Clear Lakes Dental offers a range of comprehensive dental care services to patients of all ages in the following dental services: Composite Restoration, Dental Bridges, Dental Crowns, Dentures, Emergency Dentist, Preventative Dentistry, Saturday Dentist, and Teeth Extraction. Call us today at one of our St Paul MN locations or send us an email to schedule a consultation.
Emergency Dentist St Paul MN
| Emergency Dentist Service Locations
We provide and service low-cost dental care and emergency dentistry in the following areas:
St Paul | West St Paul | North St Paul | South St Paul | Minneapolis | Maplewood | Roseville | Vadnais Heights | Little Canada | Shoreview | Eagan | Inver Grove Heights | Mendota | Mendota Heights | Woodbury | Oakdale | Falcon Heights | Lauderdale | Lilydale | St Anthony | Arden Hills | White Bear Lake | New Brighton