How to Make Flossing More Enjoyable | Twin Cities Dentist
How to Make Flossing More Enjoyable | Twin Cities Dentist
How many times do you floss your teeth per day? Once? Not at all? After every meal? Generally, dental professionals recommend patients clean between their teeth at least once a day using an interdental device. According to the American Academy of Periodontology, a study found that about 25% of adults have lied about flossing and would rather do an unpleasant activity than floss their teeth. But what if there was a way to make flossing fun? That's right, I said flossing and fun in the same sentence.. Because it's possible with the Waterpik waterflosser!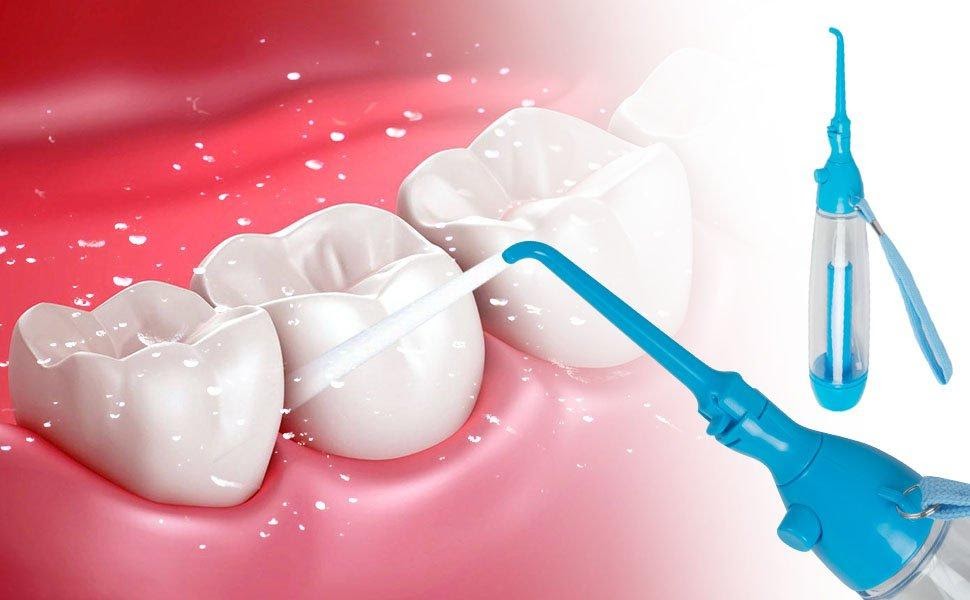 How to Make Flossing More Enjoyable | Waterpik
Brushing alone is not enough; bacteria and food debris are still left behind along the gum line and between the teeth causing bad breath, cavities, and periodontal or gum disease. However, patient compliance with string floss is lower than dental professionals would like; especially with people who experience dexterity issues or have orthodontic appliances. Essentially, every age can benefit from this wonderful device. Although dental braces are very effective in straightening teeth, they can also cause gingivitis and/or decalcification with lack of home care. The Waterpik waterflosser offers an orthodontic tip which cleans around brackets and wires to reduce plaque build up. Other waterflosser tips include: the classic jet tip, plaque seeker tip, pik pocket tip, tongue cleaner, and toothbrush tip.
How to Make Flossing More Enjoyable | Avoiding Gum Disease
Recent findings from the Centers for Disease Control and Prevention show that nearly 50% of people 30 years and older have some form of gum disease; that number jumps to 70% in people 65 years and older. So how are dental professionals supposed to increase patient compliance? They can start by suggesting ways to make cleaning between the teeth more fun; that's where the Waterpik waterflosser comes into play. Not only is it entertaining to use, but it's very effective in flushing out the pockets around the teeth where the bacteria like to hide and cause the most damage. In fact, the waterflosser removes up to 99.9% of plaque and is actually 2 times as effective as manual string floss. So, if you're one of those people who cannot stand the thought of flossing, maybe the Waterpik waterflosser is the interdental cleaning device for you!
Best Dentist Robbinsdale MN | Clear Lakes Dental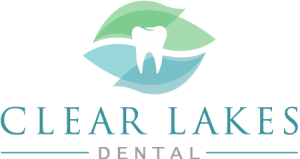 Clear Lakes Dental is your local dental clinic in St Paul MN with 2 locations in Downtown St Paul (PHA Building) and Concordia St. Paul Building; and 1 location in Robbinsdale MN. We are dedicated to providing our community with the best dental care services to enhance your overall oral health. Clear Lakes Dental works to provide a comforting environment for its patients to have peace of mind while in our care. Our goal is to help you achieve the cosmetic results you desire while providing the tools you need to maintain your oral health. We offer low-cost dental services in St Paul MN from restorative care to preventative care, and we accept a range of dental insurance options to cover all your dental health services!
Best Dentist Robbinsdale MN| Dental Care Services
Clear Lakes Dental offers a range of comprehensive dental care services to patients of all ages in the following dental services: Composite Restoration, Dental Bridges, Dental Crowns, Dentures, Emergency Dentist, Preventative Dentistry, Saturday Dentist, and Teeth Extraction. Call us today at one of our St Paul MN or Robbinsdale locations or send us an email to schedule a consultation.
Best Dentist Robbinsdale MN | Emergency Dentist Service Locations
We provide and service low-cost dental care and best dentistry in the following areas:
St Paul | West St Paul | North St Paul | South St Paul | Minneapolis | Maplewood | Roseville | Vadnais Heights | Little Canada | Shoreview | Eagan | Inver Grove Heights | Mendota | Mendota Heights | Woodbury | Oakdale | Falcon Heights | Lauderdale | Lilydale | St Anthony | Arden Hills | White Bear Lake | New Brighton | Robbinsdale